Résumé
Etudiant en Master à Grenoble INP-Ense3, école spécialisée dans les domaines de l'énergie, l'eau et l'environnement. Je suis intéressé par l'efficacité énergétique et le développement durable.
Expériences professionnelles
Energy data science intern
Quby , Amsterdam - Stage
De Février 2018 à Juillet 2018
Topic: Développer de nouvelles méthodes pour améliorer les capacités d'un Smart Thermostat.

Final result:Réduction de la consommation d'énergie de 10 % pour une maison d'habitation et augmentation du confort thermique de 50 %.

Method: Estimation des activités de l'utilisateur pour réduire les coûts d'énergie de chauage et améliorer le confort en intégrant Supervised Learning (Data Science).

Tools: Python, Libraries for Data analysing and visualisation.
Data science intern
LABORATOIRE G-SCOP , Grenoble - Stage
De Juin 2017 à Août 2017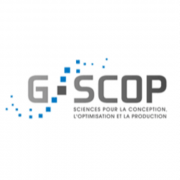 Topic: Comparison Semi-supervised learning methods avec supervised learning avec activity recognition application.

Final result: Le nombre d'occupants dans un bureau a été détecté avec une précision de 75 % (Semi supervised learning).

Method: Utilisation semi supervised learning method pour déterminer le nombre d'occupants tout en comparant sa précision avec la supervised learning method.

Tools: Python, Scikit-Learn libraries.
Formation complémentaire
Master
Grenoble INP-Ense3 - Smart Grid and Building
2016 à 2018
Graduated with 3.3 GPA (out of 4).

The Master degree was majorly emphasised on technological changes converging both through the smart grid where the buildings are an essential link via active consumers.

Technical training in smart energy management in buildings and power grids together with economic, societal and cultural aspects.
Parcours officiels
Grenoble INP - Ense3  – ENSE3 – -0001

Compétences
Data processing and Analysis
programmation sous Python