Résumé
Technology expert focused on supporting local partners around the world put in place sustainable and reliable solutions keeping in mind technical and financial components.

I am an electrical and automation engineer with a proven track record of success building and delivering practical, reliable and stable technology solutions to support the achievement of business goals in the E-mobility, Automotive, Telecommunication, Electrical and Electronic manufacturing industries.

With over 12 years of experience, promoting disruptive innovations, I started in this field as early as 2005 with a military drone project to understand the possible applications of such a versatile device in daily intense operations. I then moved on to promote the use of automation and interconnected devices, known widely as IoT today, in industrial products for the Energy sector. Finally, in a more customer centric role, I tackled challenges with the democratisation of such technologies through the prism of the Telecom industry.

As a result of my well-rounded international education in Europe and Asia, I am an effective communicator, quick learner and problem solver, accustomed to navigate in multicultural and multidisciplinary environments. I have lived, studied and travelled throughout Asia, Africa, and Europe with an excellent knowledge of Middle Eastern, African and European business customs. I am a native French speaker, have excellent English writing skills, and have intermediate knowledge of Arabic and German. Now discovering Finnish language.
Expériences professionnelles
Vp international sales
L7 DRIVE LTD. , Helsinki
De Février 2018 à Aujourd'hui
Sales operations manager
TCL - CDI
De Novembre 2010 à Juillet 2017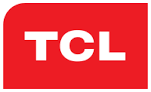 Project manager
SCHNEIDER ELECTRIC - CDI
De Février 2010 à Octobre 2010
Product engineer
SCHNEIDER ELECTRIC - CDI
De Juin 2007 à Juin 2009
Parcours officiels
Grenoble INP - Ense3  – ENSIEG – 2006

Allemand - Notions
Anglais - Courant
Arabe - Notions
Finnois - Notions
Français - Langue maternelle