Résumé
I am a profesionnal Software and Frontend Engineer. Loves the Web and its capabilities.
Expériences professionnelles
Frontend engineer - officier
LaFourchette , Paris - CDI
De Septembre 2018 à Aujourd'hui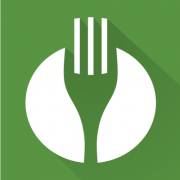 - Integrated SEO into B2C React Application increasing page rankings following Agile methodology.
- Designed and Coded the Menu Management Front end for B2B React / GraphQL application.
- Improved workflow process by incorporating Continuous Deployment principle into teams workflow.
- Lead the Front end guild and practice to maintain technical and quality excellence.
- Act as an Expert in Frontend technologies and problems such as: Performance, Accessibility, SEO...

Full stack engineer
BCG , Paris - CDI
De Septembre 2017 à Août 2018
- Deployed, Integrated and Managed cloud based Big Data clusters and Data Lakes on AWS.
- Designed and Implemented full stack web solution using Docker, Node, React, NoSQL, Javascript
- Drove international microservices softwares and Front ends projects for Fortune 500 companies.

Parcours officiels
Grenoble INP - Esisar – ESISAR – 2016

Français - Langue maternelle
Anglais - Courant
Japonais - Notions
Russe - Notions
Espagnol - Notions
Centres d'intérêt
randonne
voyage
claviers mechaniques